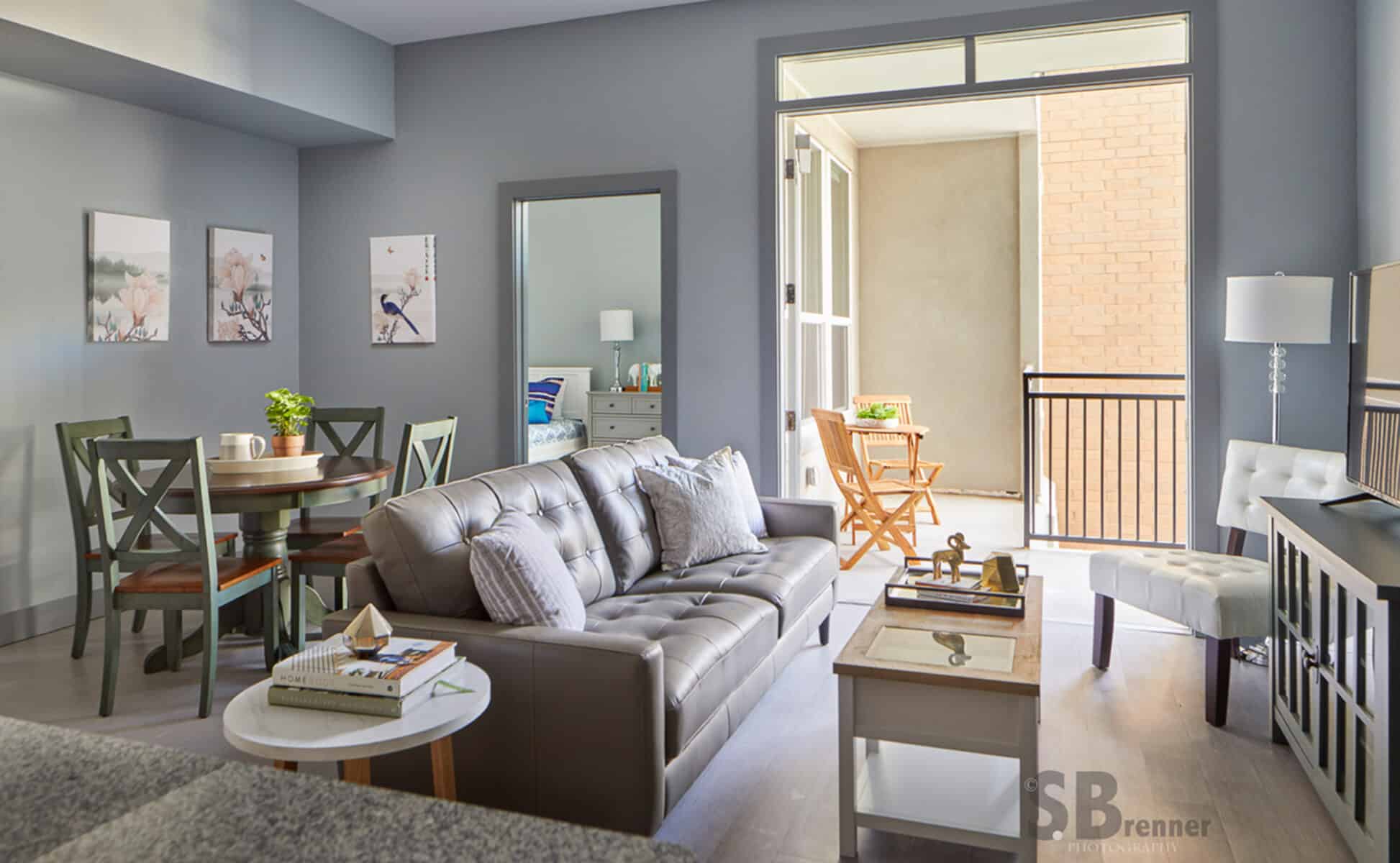 The Duet Design Group Foundation has not slowed down since the start of the 2020 pandemic. More than ever, the team at Duet Design Group have wanted to give back to those nonprofits in need of our help. Of upmost importance to us, we wanted to share some positive stories during these negative times. This past fall, the DDG Foundation had finally gotten approval to begin work again on the next phase of the Brent's Place project. If you aren't aware, The Duet Design Group Foundation has worked with Brent's Place in the past by designing 15 new apartments at The Forum Fitzsimons apartments in Aurora, CO in 2019.
Brent's Place is a long-term home away from home for families and children with cancer and other life-threatening illnesses while they receive treatment at local hospitals. In addition to Safe-Clean housing, Brent's Place also provides a variety of uniquely tailored programs and services for the entire family designed to help in the healing process.
The Next Phase
Brent's Place consists of two apartment buildings of sixteen units each. These are a variety of one and two bedroom units, fully furnished and stocked with everything a family would need from kitchenware to towels, bedding and the like. A family can stay as long as needed with no cost to them. In addition to quick access to the neighboring hospitals, the Aurora Public Schools has partnered with Brent's Place to teach the children of school age.
Both buildings have common areas which serve multiple functions:
An area for families to congregate by enjoying a special meals occasionally
An area for young residents to play with toys such as small cars, etc.
A craft area for all residents to enjoy
An area for older kids/teens that has a pool table, board games, etc.
A small area to congregate around a television
A place that holds events such as a Christmas party for residents, a Valentine's Day party, etc.
Area for serving meals, such as breakfast, etc. Also, there is a full kitchen and pantry for the residents use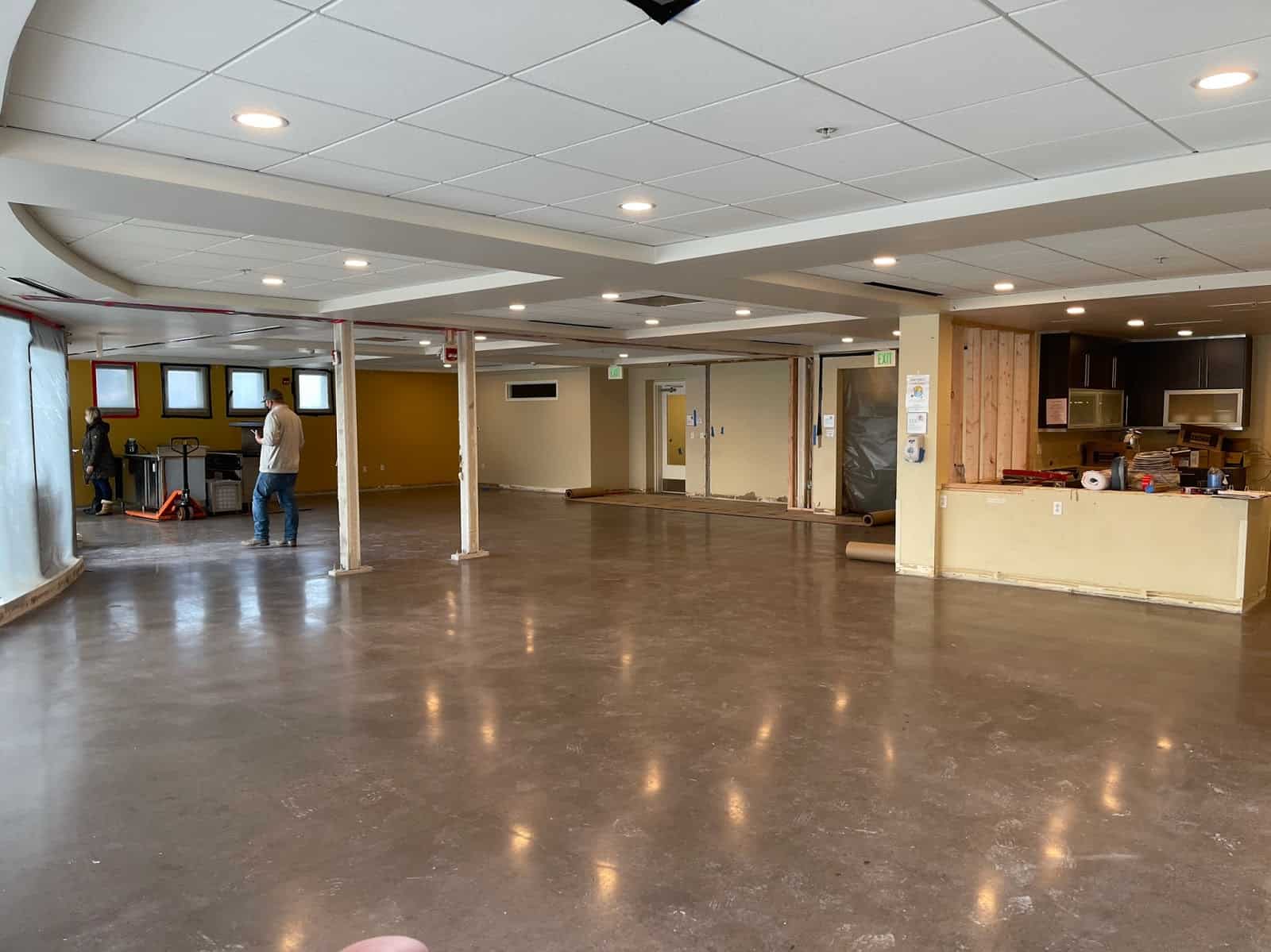 The Duet Design Group Foundation was called in, after completing the 15 new apartments at The Forum Apartments at Fitzsimmons to refresh and update the Common Area in the Founders Building, which was dated and not functioning effectively.
Upon further research, with the help of Duet Design Group, a new renovation was designed which included new flooring, paint, lighting and furniture. In addition, taking down walls and reworking the space to function more effectively for the staff and residents was key to the remodel. This took two full weekends of at least six employees volunteering their time and skill to redesign and space plan a new and more effective use of space. After a presentation to the staff of Brent's Place, due to the pandemic and life changing events happening, it took the better part of a year to be able to secure the donor funds to bring the project to fruition.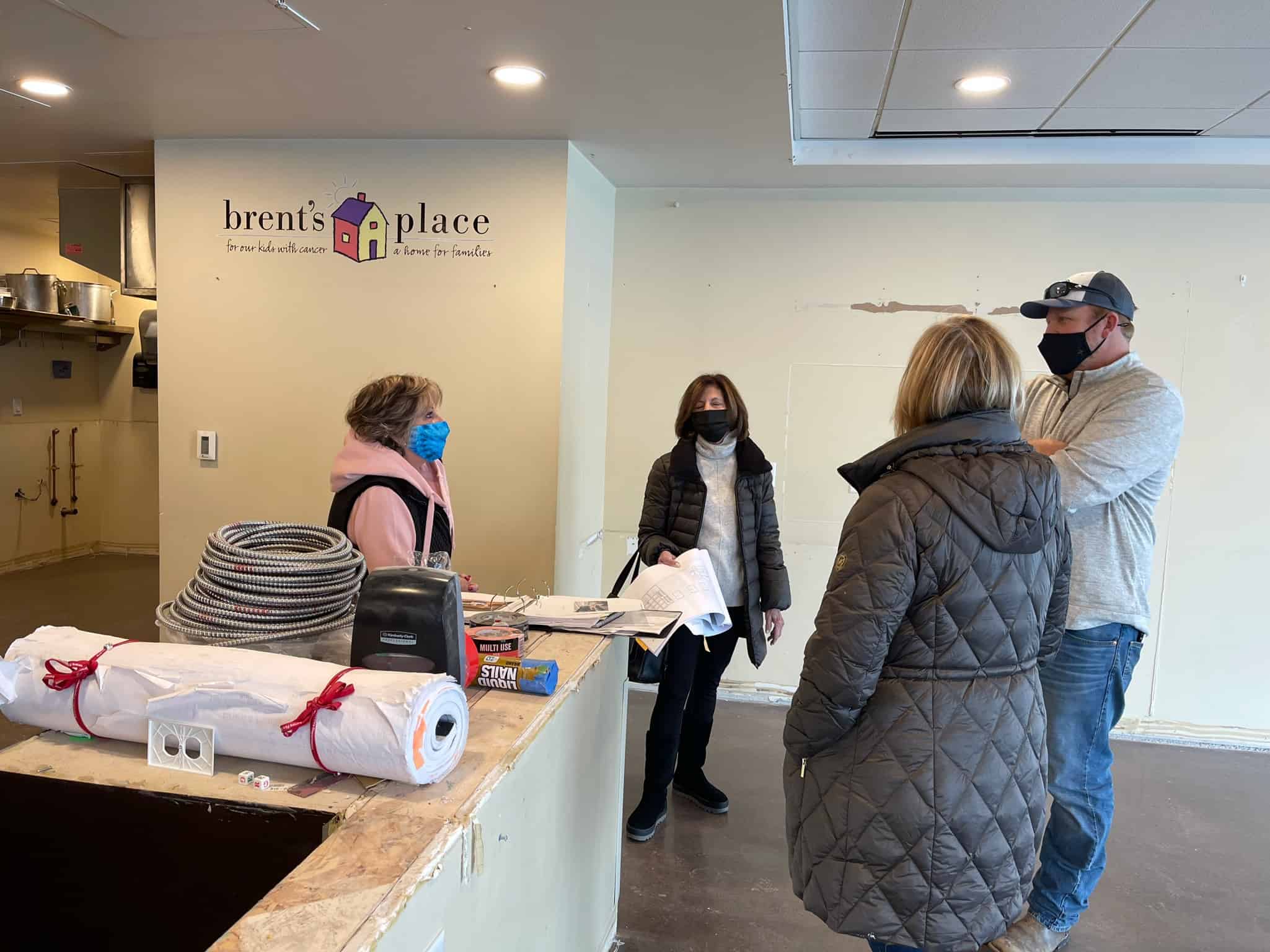 Now, finally, the project is underway. Brent's Place has hired their contractor, C4 Build, and the remodel has begun. We anticipate the space being completely finished by late spring 2021. A thank you in advance to our amazing vendors who are giving us tremendous discounts. In addition, a special shout out to Mauri Powell and Sharon Marks (pictured above with Lezlie Goldberg, the Duet Design Group Foundation Executive Director and Shaun Spicer , the project manager from C4 Build). Mauri and Sharon, both artists, will be donating their time and talent to creating artwork on the floor and walls.
We can't wait to share our journey as the project progresses. Stay tuned!!
Part 2 – Install and reveal coming soon.