Get to know Duet Design Group Design Associate Sydney McManness. She shares on her role, go-to inspirations, favorite design styles, and more. Read on for the full Q&A.

Tell us a little about your background and why you decided to become an interior designer.
I've wanted to be an interior designer for as long as I can remember! I've always been intrigued by how an environment affects people's actions, reactions, and mood.
After the birth of my daughter I finally worked up the courage to go back to school and study interior design.
What would you say are some of your strengths as a designer?
I love space planning – it's like a giant puzzle!
What are your personal favorite design styles? how do you/would you design your own space?
I'm always inspired by nature – my home is very "organic modern," if you will… This vibe is generally created with lots of plants, mid-century lines with some farmhouse accents, and a nature-inspired palette. I also collect all sorts of antiques, so those always find a spot in every room.
I also literally organize in my free time, so everything always has a specific place in my home.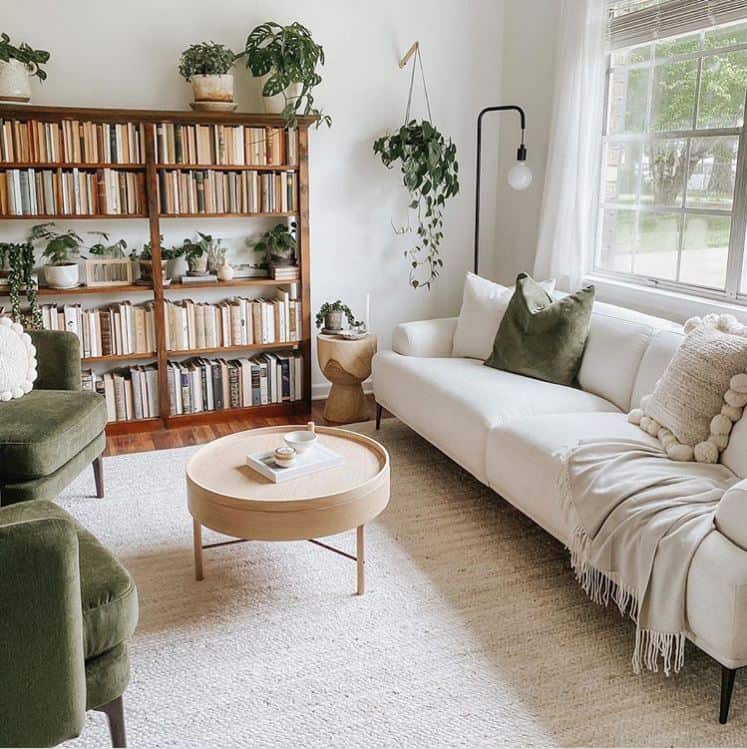 Sydney's Go-To Organic Modern aesthetic. Credit: Article
What are some of your pet peeves as a designer?
Non user-friendly vendor websites!
Where do you look for design inspiration? Are there any recent examples of things that have inspired your work?
I follow a lot of local accounts so I can see how our climate and culture affect design trends. I also follow built-in and custom furniture accounts (usually through the #builtincabinets hashtag on Instagram) so I can study how things are fabricated. This tag has a lot of great inspiration, and I love that it calls out the different uses of cabinetry styles, casings, etc. This really helps with my knowledge base when designing future projects.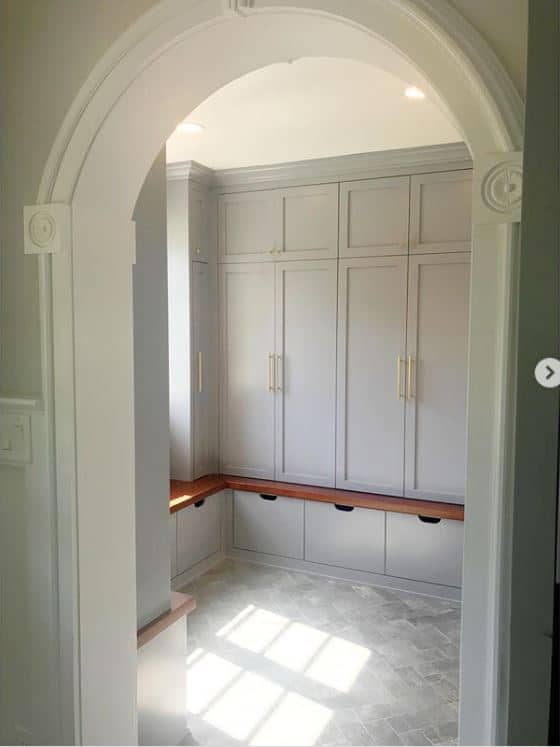 Built-in inspiration for Sydney from Rachel Stellar Interiors.

What's your favorite Duet Design Group project you've worked on and why?
COLUMBINE COURT Project – The client described her style as "granny chic," and it was so fun to play with pastel palettes and a mix of traditional and transitional styles! (2020, Residential, Cherry Hills, Colorado)
You work really closely with Devon on all Duet Design Group Projects. What key lessons have you learned from them during your time at Duet Design Group?
I learn from them every day. Literally. As well as my peers! I wrote down a quote from Devon during a recent client programming meeting; "subtle feminism in a modern space infuses softness." I try to keep my ears open to subtle learning opportunities like this.
What is your favorite part about being a designer with Duet Design Group?
My team and our clients! My team's support and our clients' willingness to let us be innovative allows Devon to be as creative as she actually is. It clearly shows in their designs.
What do you enjoy doing when you're not designing?
My non-work life revolves around my family. We spend as much time as possible together hiking, camping, and skiing (*hopefully* getting my almost 3 year old on the slopes this winter)! Otherwise, my husband and I are gym-rats and have been avid Cross-Fitters for over five years.