The Story Behind Inside Stories by Duet Design Group
The Story Behind Inside Stories by Duet Design Group
How Devon and Miranda saw a gap in the design industry and pivoted with an unconventional business opportunity.
Devon and Miranda met one another in 2011 and immediately found that they shared a similar drive and passion to own their own design firm; shortly after they opened Duet Design Group out of a living room in Denver, Colorado. Duet Design Group became an overnight success and became a top firm in the booming Colorado design scene. By 2013, both Devon and Miranda noticed that their capacity for work was hitting the limit and they couldn't fulfill the demand that they were receiving. Many referrals and requests had to be handed-off to other firms in their network. Noticing this overwhelming interest for their own design, Devon and Miranda started to business plan an affiliate design firm that could handle their excess project requests. In early 2015, Inside Stories by Duet Design Group was born.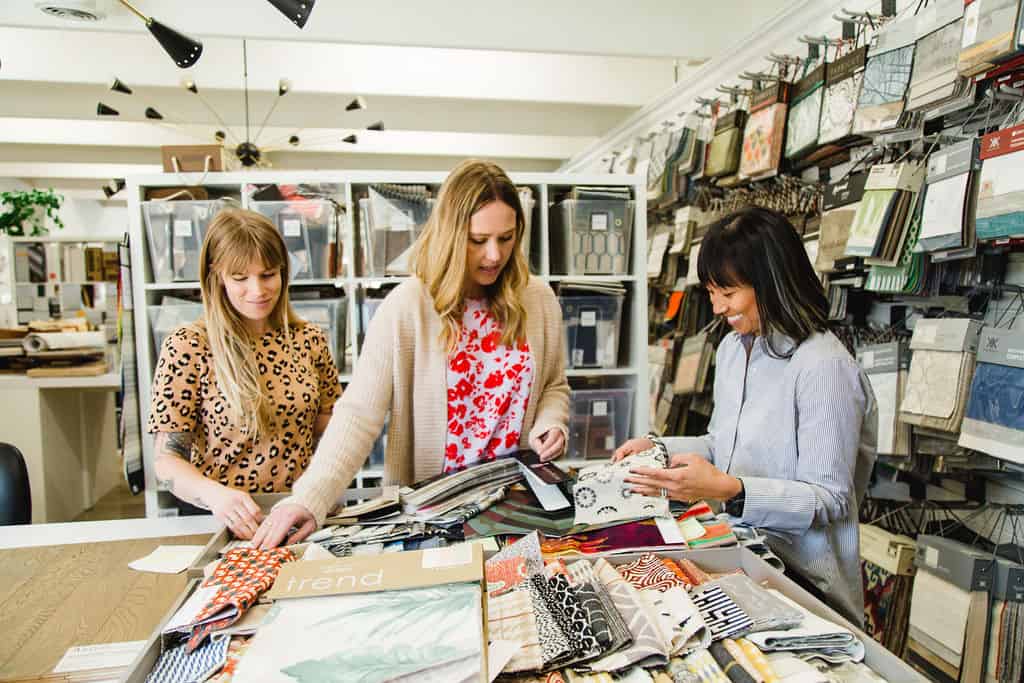 Inside Stories by Duet Design Group was launched primarily to handle all sized design projects, nothing too small or big, and to never not have a designer available to handle the request. Potential clients want the Duet Design Group experience and product, but most likely their projects are too small (one or two rooms). Devon and Miranda built Duet Design Group as a full-service luxury design firm that handles primarily only larger, full-home design projects. Inside Stories was created to deliver a more customizable design service with greater flexibility to meet all budgets and timing requirements. Projects can range from selecting the finishes for a kitchen remodel, to a redesign of a home's first floor, and tend to move much faster with the design complete within two to three weeks. 
While there are some interior design companies out there that offer similar "a-la-cart" design services, we think that Inside Stories by Duet Design Group is unique and different. Below are a few key differences:
Timelines vary from project to project, but you can expect your designer to present customized designs to you within a matter of weeks.

Face-to-Face Service

In-person meetings with clients to understand how their space flows, observe how they live within the space, and ensure they have proper measurements to design correctly.

Designers

 

All of their designers are top talent, and have a college degree or higher in Interior Design. 

Collaborative

When working with an Inside Stories designer, you get the benefit of the creative inspiration of multiple interior design professionals. 
 If you are interested in learning more about hiring a designer from Inside Stories or viewing all the design services provided, view the website here.