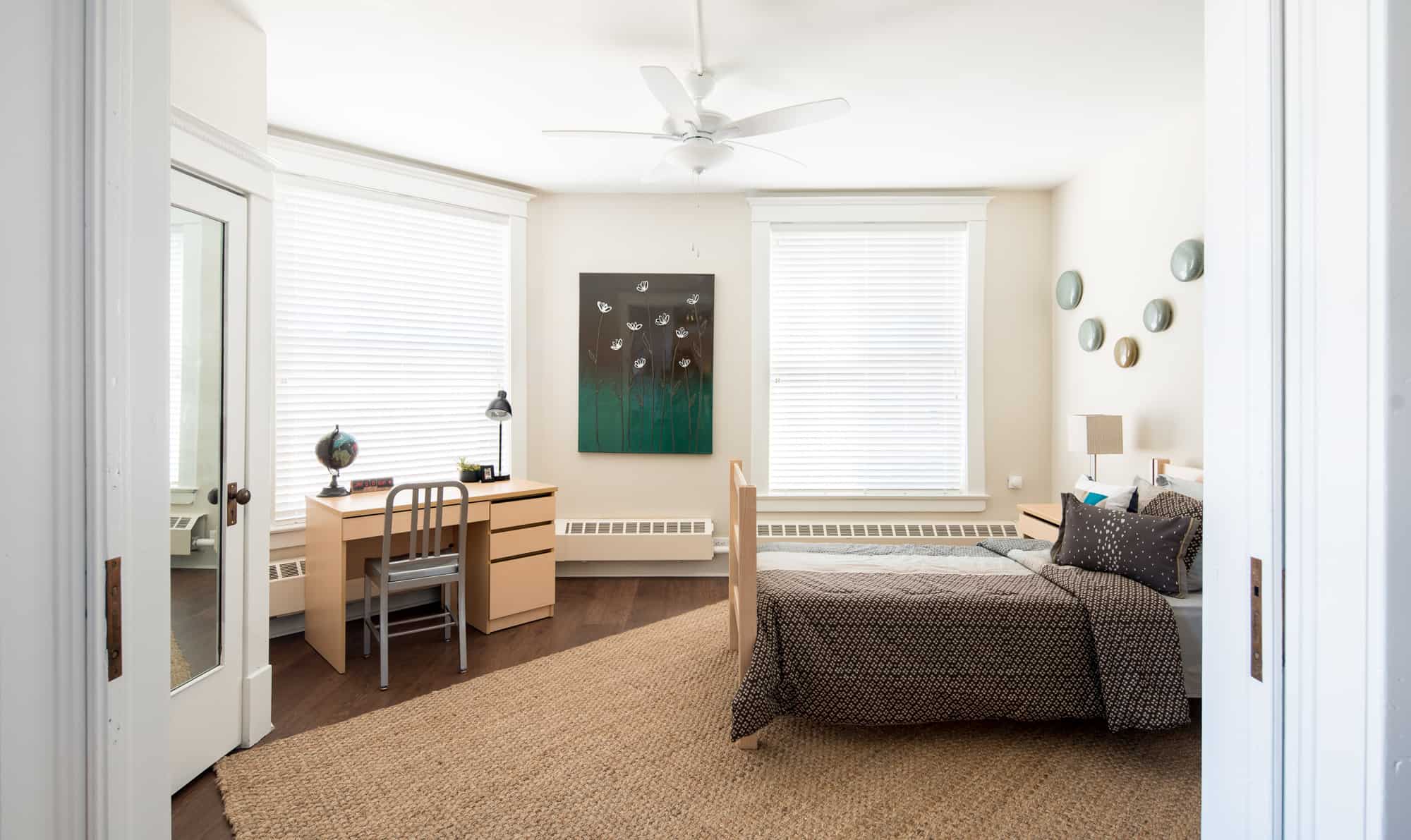 Devon created The Foundation in 2015 because she recognized that they "have a God given talent that can affect people in positive ways." She understood that her talent and the talent of others could accomplish this goal through charitable activities. The Duet Design Group Foundation was born out of that need to improve the lives of residents of the Denver area who are unable to take advantage of professional design services. The mission of the Foundation became a need to provide these residents healing and soothing environments that would otherwise not be available to them. For Devon, giving back to others who are unable to afford their services remains of paramount importance. This was the foundation for the Foundation.
Bringing together various interested individuals, the Duet Design Group Foundation was established, becoming a 501 (c)(3) and bringing on a Board of Directors. Our first successful project was working with the Third Way Center in Denver, Colorado.
Third Way Center Project
Third Way Center offers truth and hope to high risk, mentally ill, disadvantaged and often homeless adolescents and their families. Duet Design Group Foundation was approached by Third Way Center to help elevate their spaces to inspire their residents.
"Third Way Center has the funds for critical maintenance and while we try, we usually lack funds to elevate our spaces to inspire our residents. This building is over 100 years old and feels a bit dark and tired amid the beautiful architecture of times gone by. The design and remodel of this apartment was beyond what we could have imagined possible. Having this roadmap for us to emulate in other apartments was a gift. It was like having a crystal ball to see that what we never thought possible was within reach. We hope that, with time, more of our spaces can elevate the spirit of the teens in our care much like our therapists elevate them through treatment." – Staff at Lincoln House, Third Way Center
Read the full story and view before and after photos of our Third Way Center Project here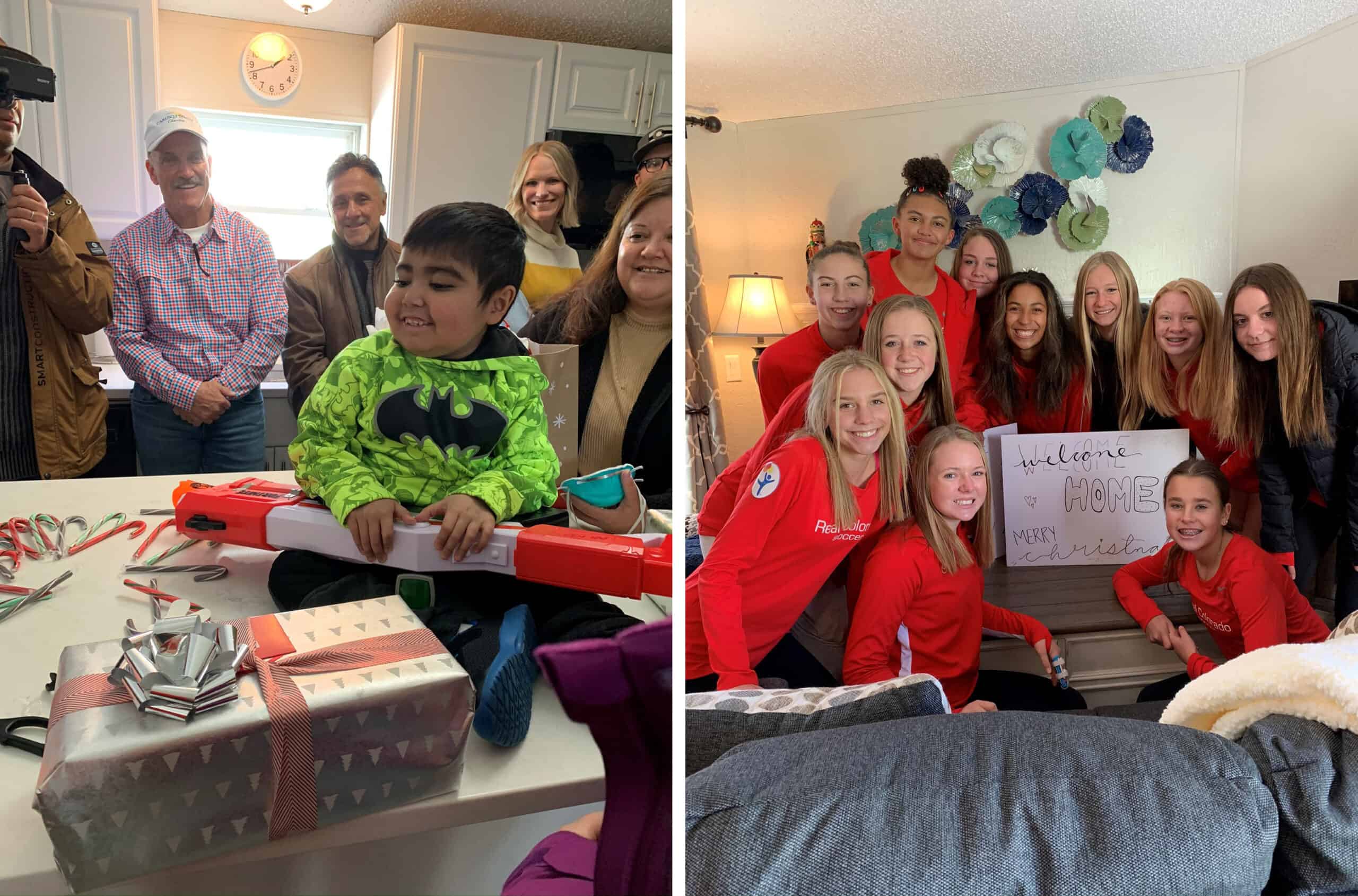 Brent's Place
In 2019, Duet Design Group Foundation was approached by Brent's Place to help design some new apartments for the overflow of potential families that needed to live close to the hospitals. Brent's Place provides a unique 'home away from home' that vigilantly protects the fragile health of patients, while also strengthening the integrity of the family unit, enriching day-to-day life and fostering an unwavering community of support. Families living at Brent's Place are able to stay for as long as needed without ever seeing a bill. Brent's Place provides Safe-Clean housing to help improve the quality of life for children and families living with cancer and other immunocompromising conditions.
The Duet Design Group Foundation worked hand in hand with Brent's Place to discern a family's needs for a living space, and helped to meet those needs by designing 15 new apartments at The Forum, Fitzsimons apartments in Aurora, CO. The Foundation provided design services as well as dollars for soft goods for the purpose of furnishing and stocking these apartments with essentials. The goal for us was to bring comfort, beauty and warmth to their temporary living spaces during a very difficult time in the families lives.
The new apartments allow Brent's Place to expand their ability to serve more families—in one year, approximately 60-80 families will occupy the new apartments which is approximately 200 family members. One of the apartments has been converted into an office space/conference room/playroom for employees, families and children. Duet Design Group and employees spent collectively, over 125 hours measuring, designing and selecting furniture for 15 apartments. All but 4 apartments have been finished and ready for occupancy. Currently, there are 5 families living in the apartments.
"Our first impression was beyond our expectations. The furniture was comfortable, and the layout of the apartment is very efficient." – Brent's Place residents
Application season is here! The Duet Design Group Foundation is looking to partner with nonprofits who are working with youth, adults and families to overcome unexpected life challenges such as trauma, mental or physical illness, substance misuse or loss of a stable living environment. We donate interior design services to create healing environments in which they can thrive. To learn more about Duet Design Group Foundation or contact us visit our web page here.