Meet Oksana Kreiman, Interior Designer for Inside Stories by Duet Design
We sat down with one of Denver's top interior designer Oksana Kreiman to talk interior design styles, favorite projects, and what it's like designing for Duet Design Group's affiliate company, Inside Stories by Duet Design Group. Get to know Oksana, learn about Inside Stories, and start a project with the Inside Stories team today.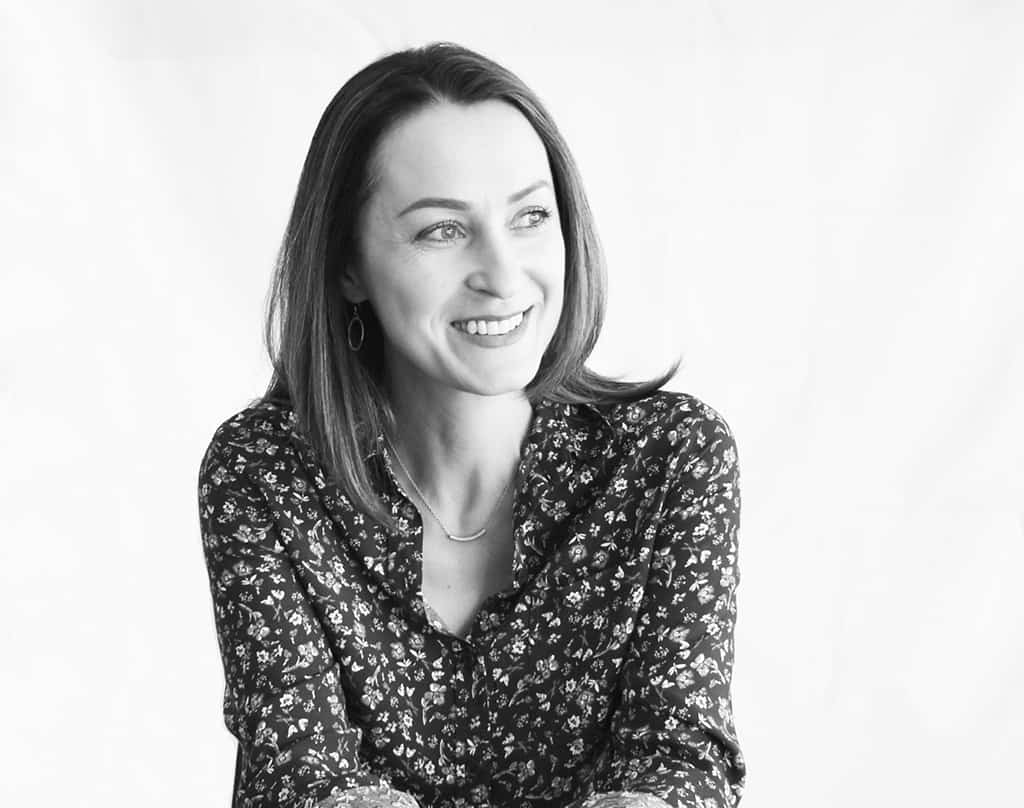 Tell us a little about your background and why you decided to become an interior designer.

I've always found myself looking at spaces and imagining how they could become more beautiful. When I was little and we were guests at someone's house, I would just imagine myself rearranging furniture, maybe adding some color, or organizing some of the things. I literally had not known the interior design profession existed until I was in high school. I then quickly realized that it was precisely what I had envisioned for my future.
What are some of your key interior design philosophies?

I believe that a design needs to be cohesive — there needs to be a coherent, organic style connecting the rooms. In other words, I try to approach design in its entirety, as a whole, rather than fixing different areas and finding some random pieces to fill the space. It is essential to carefully blend in color, form, and function to make sure that all the various elements work together, throughout the entire space.
What would you say are some of your strengths as an interior designer?

Space planning is one of my strengths. I'm able to feel a space and envision its potential. I'm also good at finding creative solutions when working around a client's budget and tight timelines.
You grew up in Russia. Is there anything in particular about growing up there that has influenced your design or your approach here?

I think the number one thing I picked up growing up in Russia was an ability to figure out how to create change in a home environment without spending too much money – generally, being resourceful. In Russia back then, there was not a lot available in the world of interior design, so people made the best of it and did what they could to make their interior environments welcoming and cozy. But it's possible to make big upgrades with simple changes – things like applying a new coat of paint, decluttering, or rearranging furniture. After all, limited resources are fuel for innovation. Along that vein, I admire Russian designers' talent when applied to tight spaces. I love watching some home-renovation shows on YouTube and seeing how they transform tiny apartments. An apartment in Russia – even if it's a two-bedroom apartment – is going to be a lot smaller than what we have here, and those designers come up with some amazing, at times revolutionary, solutions to space planning. For example, instead of having one long rectangular room, they break it up into zones and design various built-ins. There's just so much to learn from them!
What are some of your pet peeves as a designer?

I think my pet peeve is when clients want to discuss construction costs without having a contractor involved. It's a difficult subject, because there are so many unforeseen factors. Another one is when clients are stuck with a piece of furniture that doesn't fit their interior, either scale- or style-wise. And you try to work around it, but the whole design never really falls into place.
Where do you look for inspiration? Are there any recent examples of things that have inspired your work?
Other Designers: Online or magazines! (Namely, LUXE Magazine, 5280 Magazine, Architectural Digest, and Houzz). I get inspired by seeing what other designers and architects create.
Travel: As you know, we can't travel much right now, but I love immersing myself in all the variegated architectural details and finishes while walking through the streets of old towns and cities. I love visiting places that have been there for centuries that are rich with remarkable history.
Nature: I believe that nature is a great inspiration resource, too. Being outdoors clears your mind, refreshes your senses, and elevates your spirit. With that, you start appreciating colors, textures, and forms in new ways.
What are 3 of your favorite projects you've worked on and why?
Residential: I worked on a kitchen remodel project in Centennial, CO, and the kitchen was original to the 1970's house: dark cabinets with a very poor layout. We completely re-worked the floor plan, opened it up to the rest of the house, and the kitchen became lively and vibrant again. Amazing transformation!
A New Build: My own house in Olde Town Arvada, Colorado! A year and a half ago, we had a chance to build our home from the ground up. It was an amazing experience to develop every inch of the floor plan and select all the fixed finishes. Seeing it come to life was not an easy process, but a very rewarding one!
Light Commercial: I had an opportunity to work on our church building remodel in Aurora, CO (Mississippi Avenue Baptist Church), where my congregation rents a space. The old parts of the building were narrow and dark, trapped by unappealing hallways and unused spaces. It felt uninviting and heavy. The goal was to create an area that would accommodate a coffee bar with tables, seating, and a lounge zone. We completely gutted out a balcony staircase and reinforced its structure with additional beams, which allowed us to remove several walls. As a result, we got a large airy floor plan. New lighting and exciting finishes together with freshly brewed DazBog coffee make good vibes now!
What are some things you like about being a Denver Interior Designer with Inside Stories?
When I got out of college, I worked in a small residential design firm for almost 10 years. After my boss decided to move to California, I started my own company, and worked as an independent entrepreneur for several years. It was not an easy journey, and I began to notice that I was longing for a team atmosphere and support. At Inside Stories, I really enjoy working alongside all the talented people. I appreciate all the valuable support and collaboration that our team environment provides. I also love our office space —it's just so beautiful!
Oksana collaborating with fellow Inside Stories Designer, Amanda Friemel
What do you enjoy doing when you're not designing?

Well, I haven't had much free time lately, but traveling is definitely number one —just getting out and seeing places. I also love reading books and gardening —I've got some tomatoes, cucumbers, and zucchini plants. When you work with plants it helps your mind get recharged. Above of all, I enjoy family time with my loved ones!