It is hard to believe that we have already entered Fall 2021. As the days fly by, we tend to reminisce on falls of the past. There is a particular fondness we all carry for this season. The crisp air, falling leaves, and scents of nutmeg and cinnamon all invoke feelings of comfort. Nothing is quite as fulfilling as snuggling up under a soft blanket and watching a favorite film with loved ones. Blankets are not the only way we can cozy up with Fall this season. We have a few ways that you can experiment with bringing autumn indoors.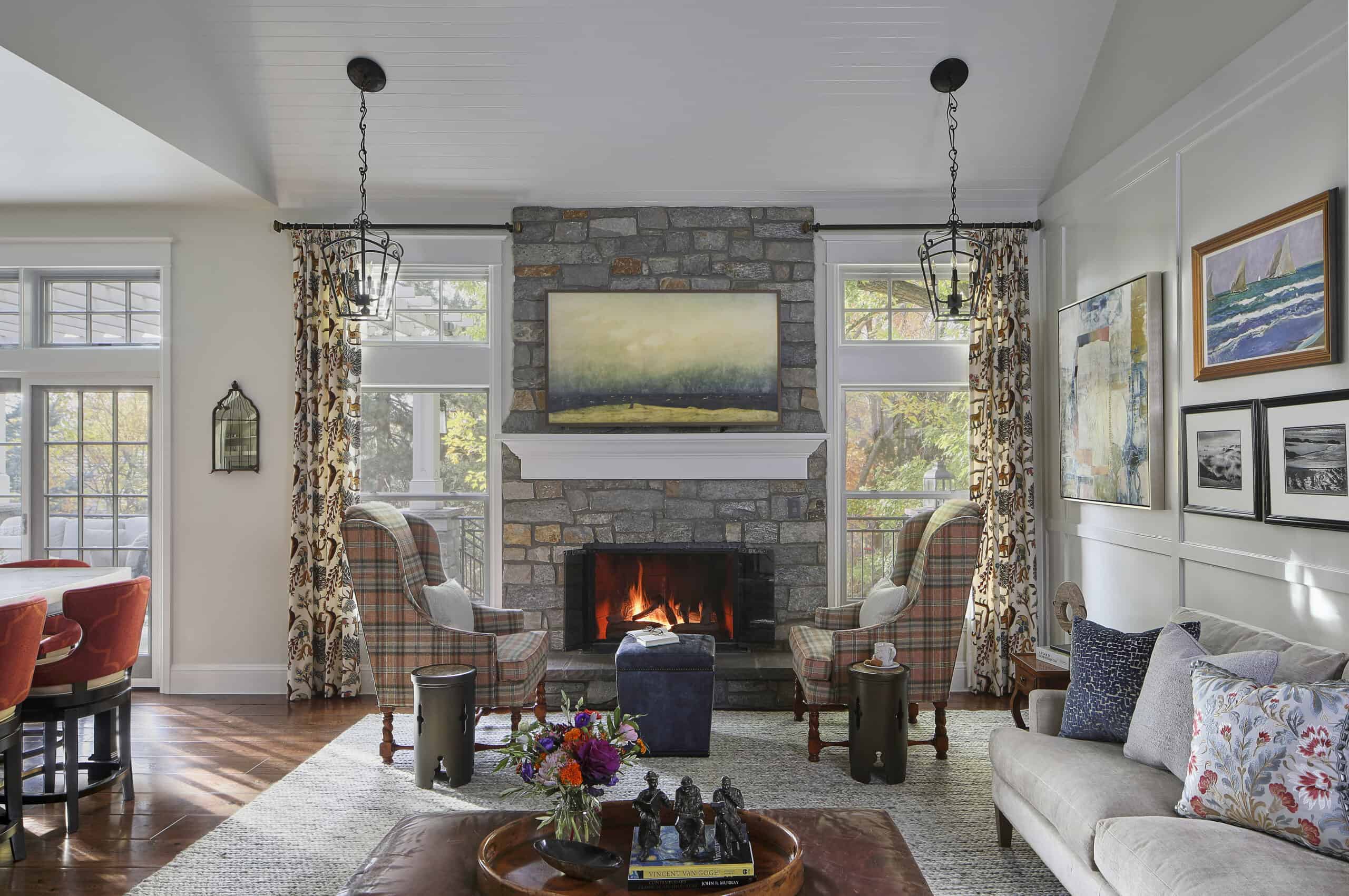 Prints
Many of us transition our wardrobes during this time. For some, it comes as a result of closet space, but for some, it brings about the renewed appreciation of the pieces forgotten during the dog days of summer. When the box opens, it bursts with textures and prints. One print, in particular, is synonymous with Fall, plaid. We harbor the geometric lines for the cooler weather. When looking for a way to (pumpkin) spice up the living room, consider adding this classic print into the mix. The timeless look lends itself effortlessly to almost any application. From accent pillows to armchairs, it adds interest to any space. The colorways are endless so that plaid can fit into an already established palette.
Layering
When reintroducing the fall wardrobe back into the rotation, we find many more layering pieces, whether jackets, sweaters, or scarves. This concept should also be the case with the indoors. As the temperature drops, it is the perfect opportunity to bring out layering blankets around the home. A complimentary quilt in the bedroom or wool blanket in the living room makes the home feel cozy in time for Fall.
Textures
The cooler weather makes more rigid fabrics such as linen and cotton less desirable. Instead, we tend to covet more decadent fabrics with a warm hand, such as velvets and boucle. These fabrics are another chance to bring the lushness of Fall inside. A beautiful set of velvet drapes or boucle ottoman adds to home comforts during the holiday season. These fabrics are also year-round permissible so that we can enjoy the complexity of their make-up every season.
Colors
The last aspect we notice during this season is a shift in coloration. Rather than the summer pastels, we see the palette of richer aubergine and deep navy hues. These can make their way comfortably into any interior space in numerous forms. Whether a navy printed wallpaper or a deep burgundy accent chair, this jeweled toned trend is the perfect way to bring the love of autumn home.
There is no need to fear the brisk incoming air. Embrace it with a few updates to the home, which make the beauty of fall bloom year-round.