In-Depth with Sasha Laurie, Purchasing Coordinator with Duet Design Group
Get to know our amazing Purchasing Coordinator, Sasha Laurie. Read on for our full Q&A on favorite design styles, her role, favorite pieces, and more.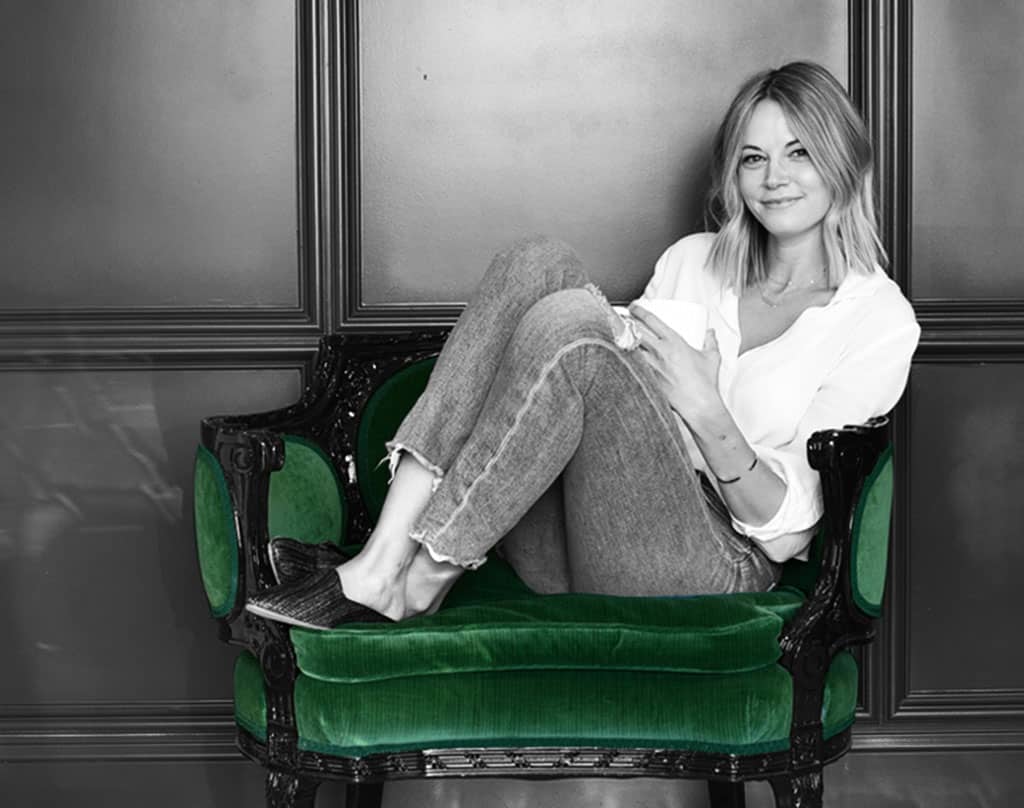 Tell us a little about your background and why you decided to work in interior design.
I double majored in Art History and Photography at the University of Colorado, Boulder, so I've always been drawn to aesthetics. I actually started as a buyer in fitness apparel. I had never worked in interior design until working with Duet Design Group. It had always been an interest of mine but with no experience, I never thought I'd find a way to enter the world of interior design. I'm very lucky that I did.
How would you describe your role as a Purchasing Coordinator for DUET DESIGN GROUP? 
I am the sole member of the purchasing department, but I work very closely with the design team to coordinate everything that needs to be ordered, expedited, inspected, delivered, and installed. Ordering, invoices, tracking, installation, and follow-up are all big parts of my role.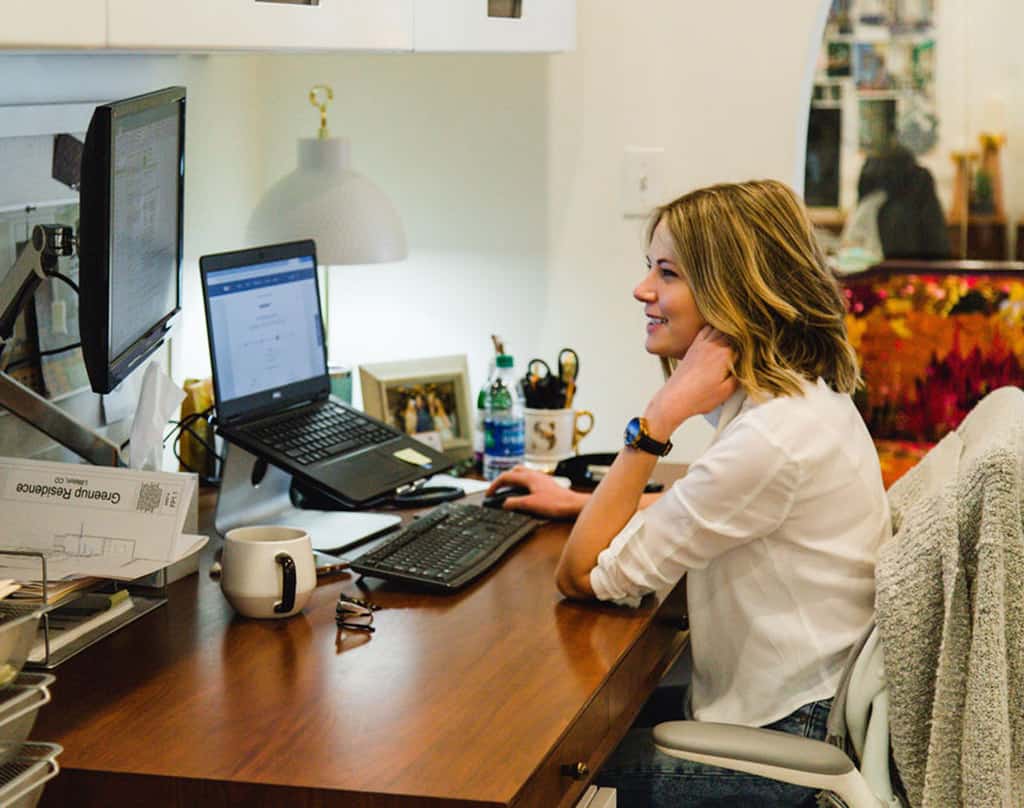 What would you say are some of your strengths as a Purchasing Coordinator?
I would say the most important traits for this position are organization, flexibility, prioritization, multitasking, and, when all else fails, the ability to keep calm.
What are your personal favorite design styles? (i.e. how do you/would you design your own space?)
I've noticed a difference between the style I'm attracted to versus what I've actually done with my space. I am very attracted to the Scandinavian minimalist style with a hint of mid-century, but my space is much more eclectic.



The styles Sasha gravitates toward – Scandinavian minimalist with a hint of Mid-Century Modern. Credit: MyDomaine, Lorena Canals Rugs
What are some of your pet peeves as a Purchasing Coordinator?
Currently, COVID-19. We have seen a HUGE ripple effect across the industry. Everyone has had to make adjustments but we're all in this so I've found solace in seeing everyone working together.
What's your favorite Duet Design group project you've worked on and why?
That's like picking a favorite child! Can't do it.
Is there a favorite furniture piece you've ordered recently that you can't stop thinking about?
I find pieces I love all the time. Recently, it was a side table with gold bird feet as the base. As I said, I fall for eclectic pieces.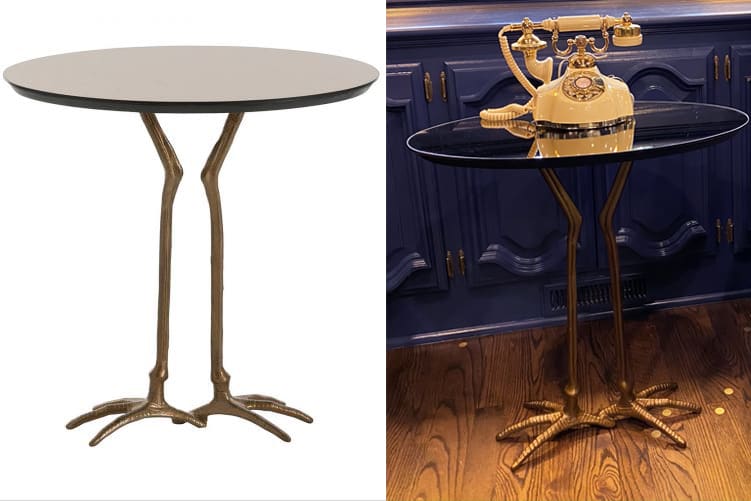 Ateriors Home Emilio Accent Table
You work really closely with Devon and Miranda on all Duet Design Group Projects. What key lessons have you learned from them during your time at Duet Design Group?
I'm lucky that I've been able to see firsthand what you can do when you have a passion. I'm constantly impressed with how far these ladies have come and the determination and love they still have for their dream.   
What do you enjoy doing when you're not expediting orders or chasing down vendors?
I recently rehabbed my dining room table so that was exciting. I used to travel a lot, but since COVID hit, I've had to get creative. I love exploring new places, so I've tried to do that more locally. I enjoy being outside, so I hike a lot with friends and try to see more of what my home state has to offer.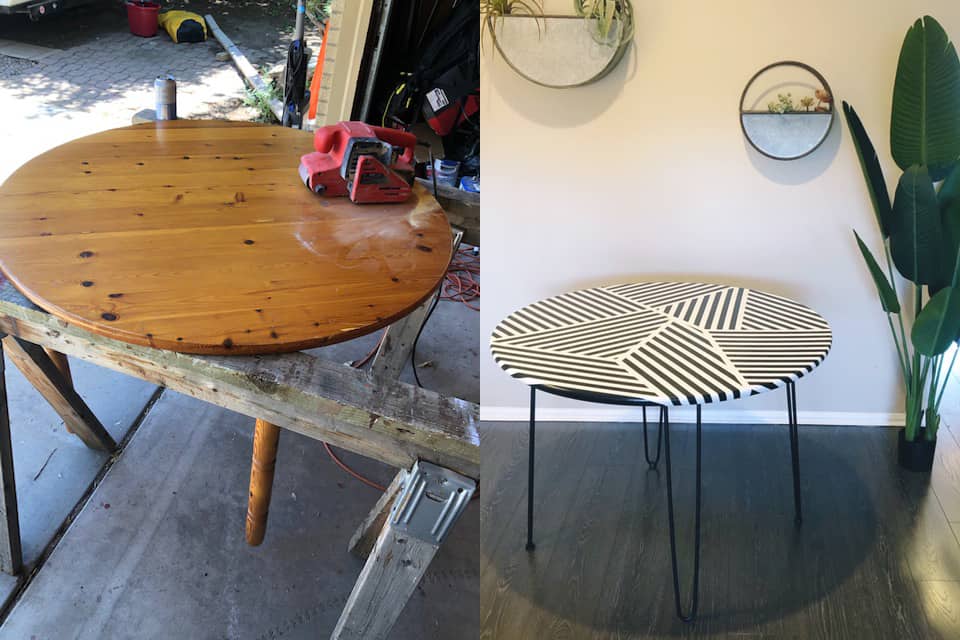 Sasha's recent table rehab project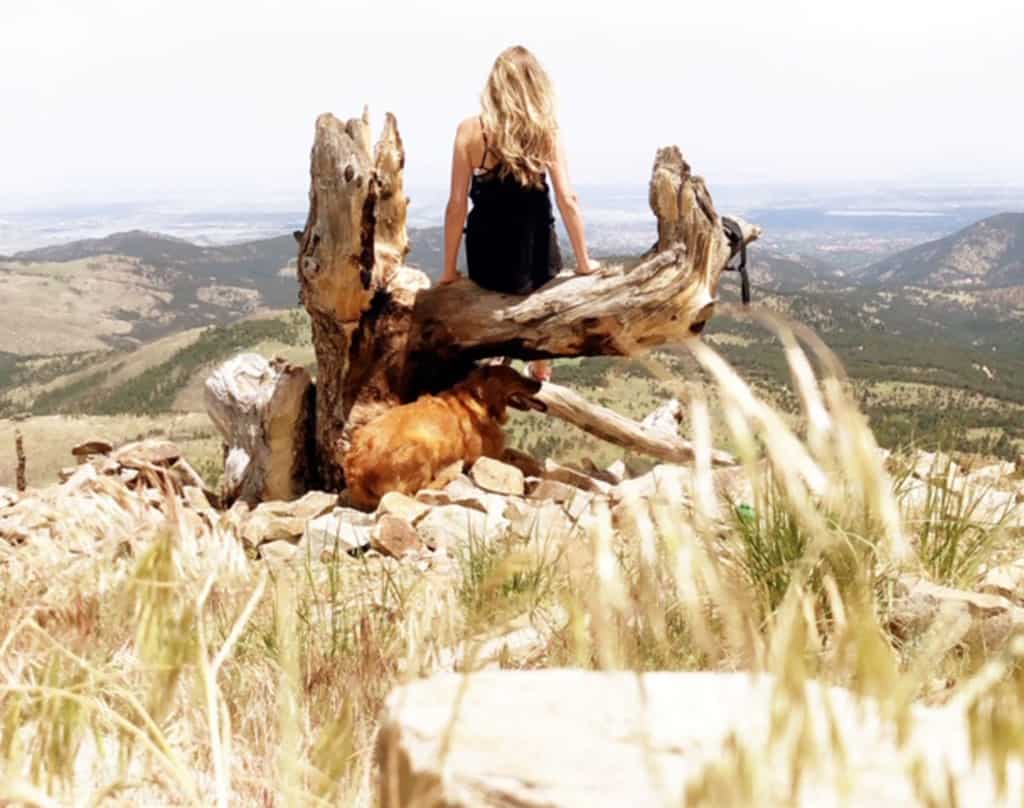 Sasha on a recent hike