2020 is a year that we will never forget. It's been abrupt, crazy, different and especially stressful. With all this stress, selfcare and overall wellness is needed more than ever. Not just personal health but the environment you live and work in need to help with your mental health.
Even before the pandemic, I've designed my home and office spaces to have an energy that fits my mental needs. Let me break down three primary spaces that we all live in and how to make them contribute positive energy to help lower the stress.
Bedroom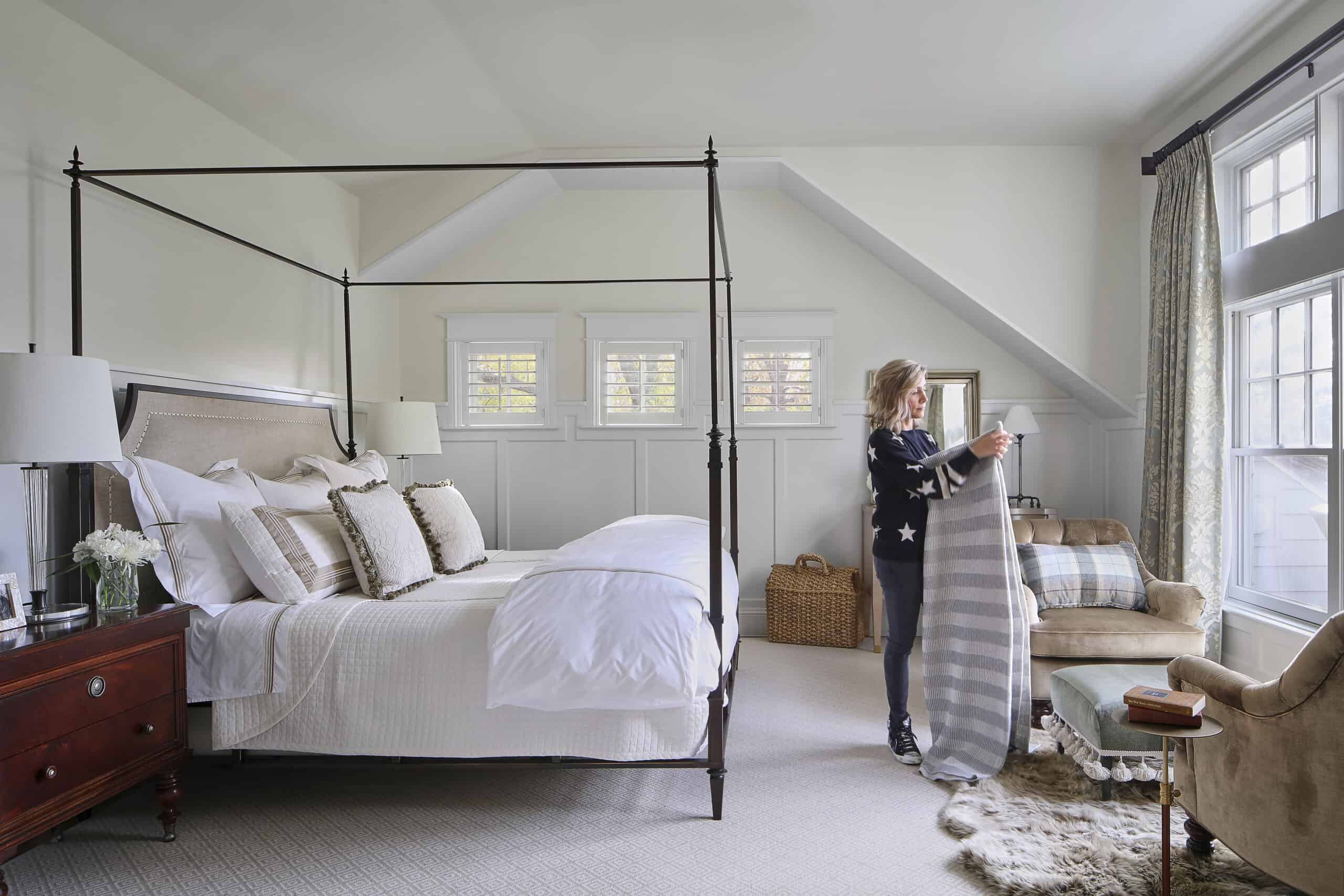 Crystals:
I have different variations of crystals throughout my house. Different crystals can help to produce different energy. If you have an amethyst in your bedroom it can help exude a calming energy. Placing a tourmaline into your living room creates an opportunity for people to experience a welcoming energy. Crystals are very intention based and as an added bonus they look lovely and organic.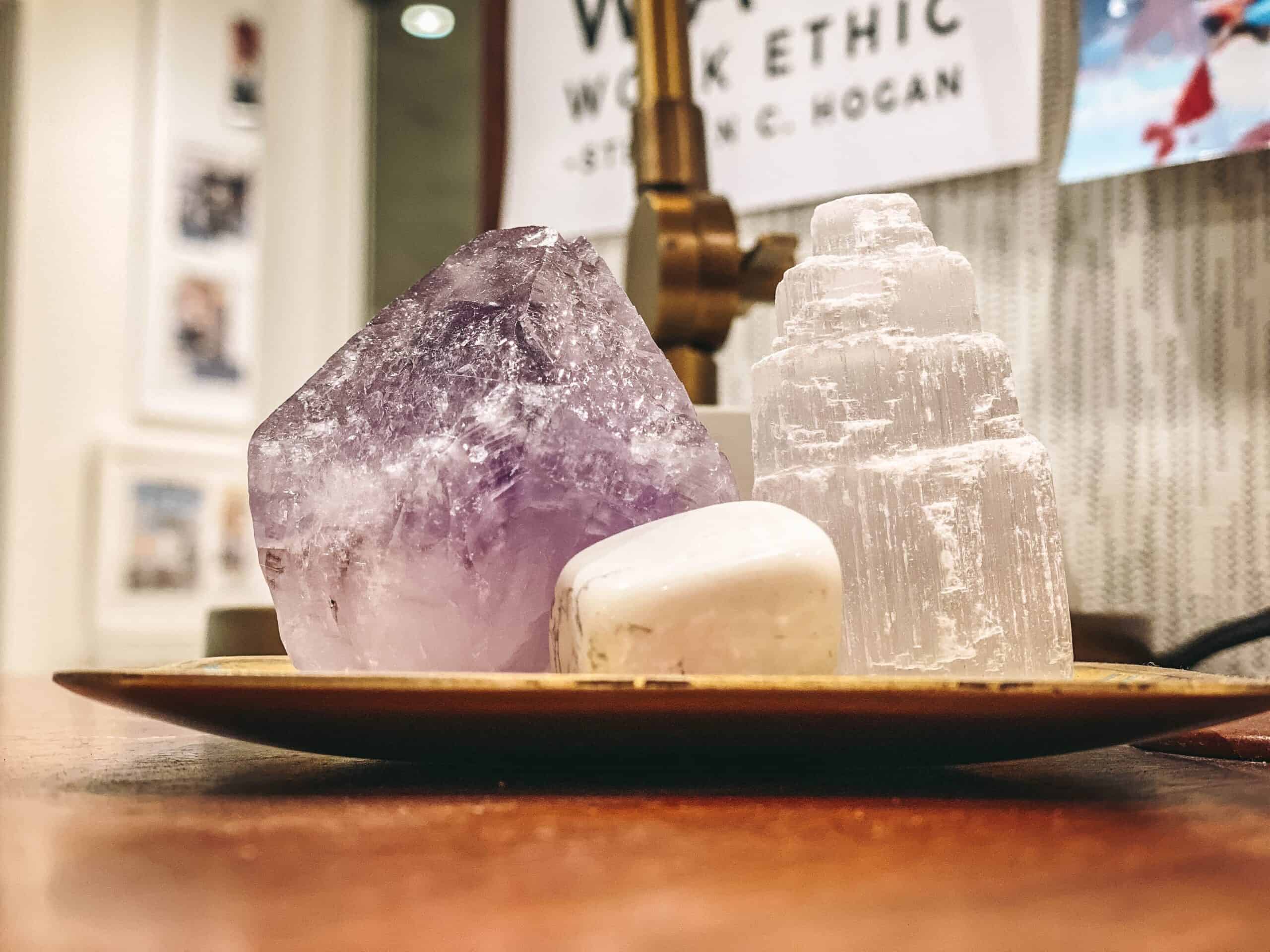 Diffusers are key:
Myself as well as my children all go to sleep with diffusers. I personally love doTERRA and Vitruvi and have multiple of each throughout my house and office. The purpose of natural scenting your space, especially your bedroom, is setting the intention of creating a peaceful and restful environment.
Limit electronics:
No phones or computers in our bedrooms. We avoid electronics in or near our beds because we don't want that blue light stimulation. Bedrooms for me are the one place where I consistently promote sleep. No work in the bedroom, especially no emails.
One exception with screens… (which I might get some feedback for) we do have a television. The reason for that is my husband and I really like relaxing lying in bed and watching a cooking show before we go to sleep. It's something we can do together and it's mindless.
Office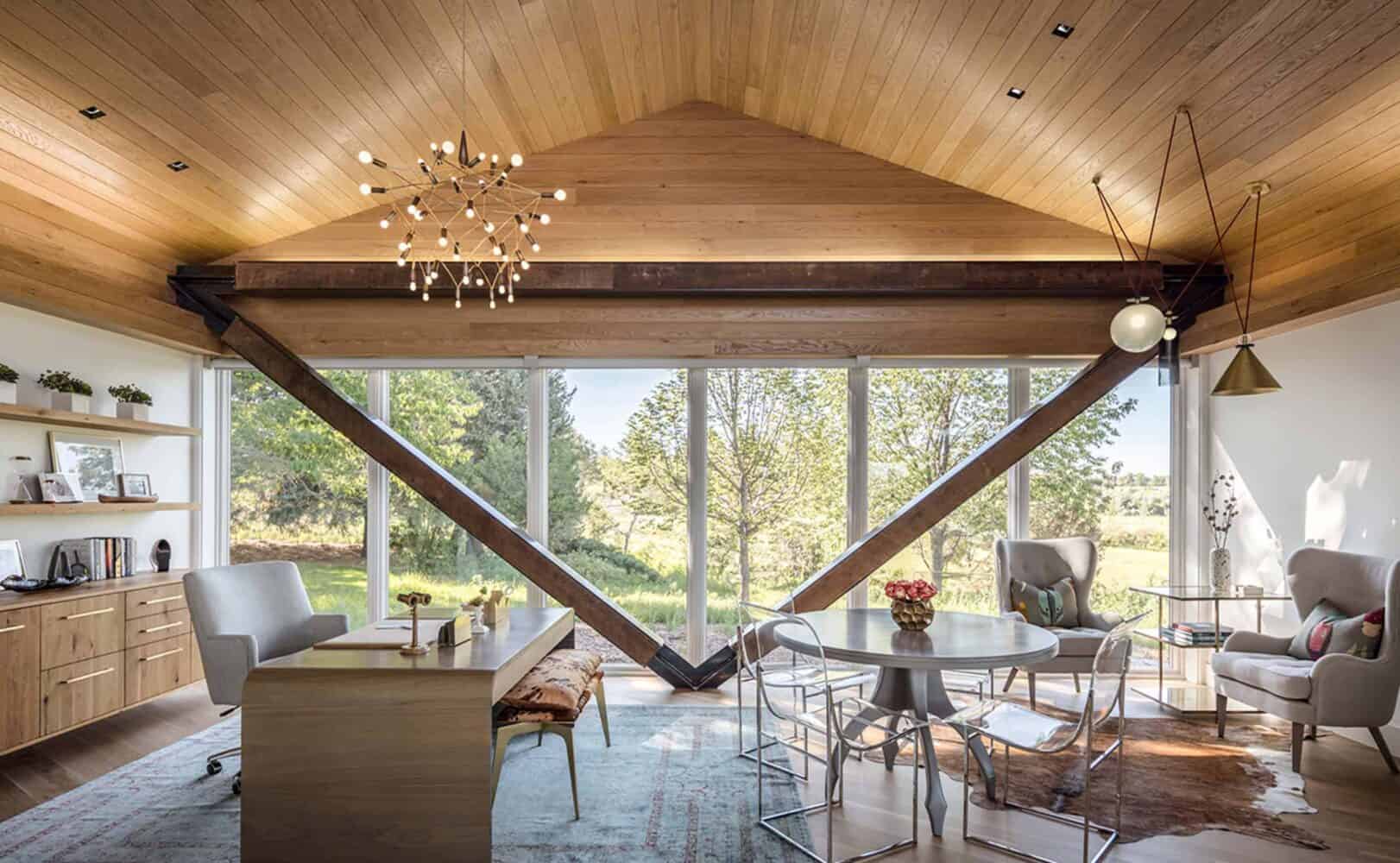 Project: Lambert
Geomancy:
the art of placing or arranging rooms or other sites auspiciously
The office in our house has the most natural light. Natural light is key for a work space. It's actually considered the sunroom of our home and we converted it into our office. The desk faces the door so energetically the person behind the desk can be facing what's coming. It's a very fung shui way of setting up the room.
Plants:
Our office has the most house plants then any other room in our home. The most greenery for oxygen. I love the feeling of being amongst nature which draws a relaxing energy.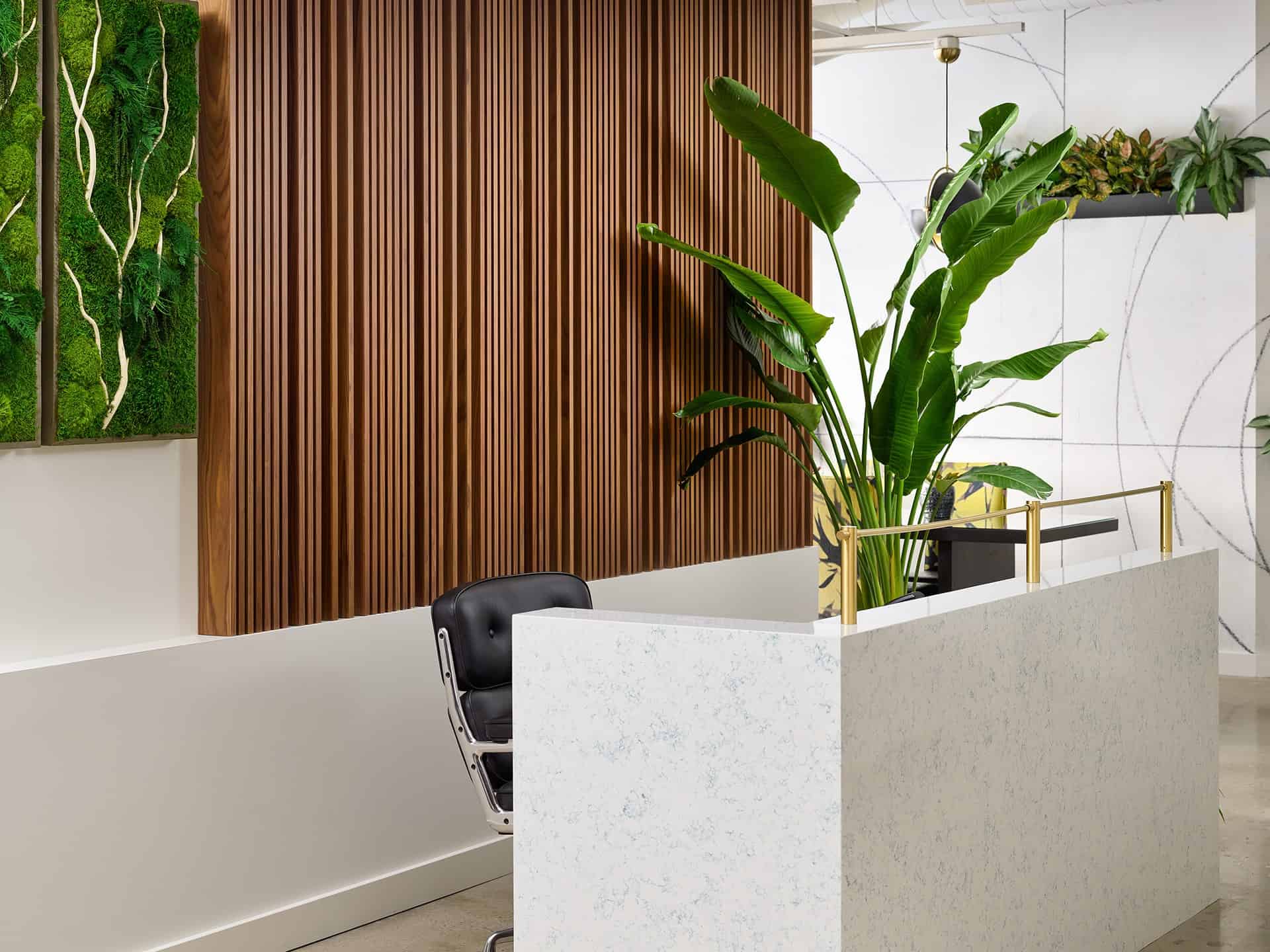 Project: Private Office
Candles:
We are always burning an aromatherapy candle in our office that is more cinnamon based or other scents that smell like walking in the woods because I want that feeling when I'm working. I want to be awake and focused.
Organized:
Lastly, be insanely organized in this space. No additional clutter here. When you open a drawer every file and pen is organized. I can't emphasize this part enough. When you work amongst chaos your life feels chaotic. Once every little thing in your office is in its right place, then you're spending less time worrying about where things are and you're just functioning the way you need to be.
Don't go cheap on a chair:
Really, really, really comfortable desk chair is a must. Spend the money on a proper ergohuman office chair. This was our biggest investment at Duet Design Group's office because we realized if people weren't sitting comfortably the energy to work was incorrect.
Desk Lamp:
Buy a desk lamp for your desk. Having a proper designated lamp on your desk will provide the correct light needed for working, which we call task lighting.
Kitchen
Another room I find myself relaxing the most in is my kitchen.
To many, including myself, cooking is relaxing. So in order to help promote this feeling and not make it about another task, your kitchen needs to flow and function correctly. Obviously if you can't remodel your kitchen, because that is a whole different cost, there are smaller things you can do to make this space feel better.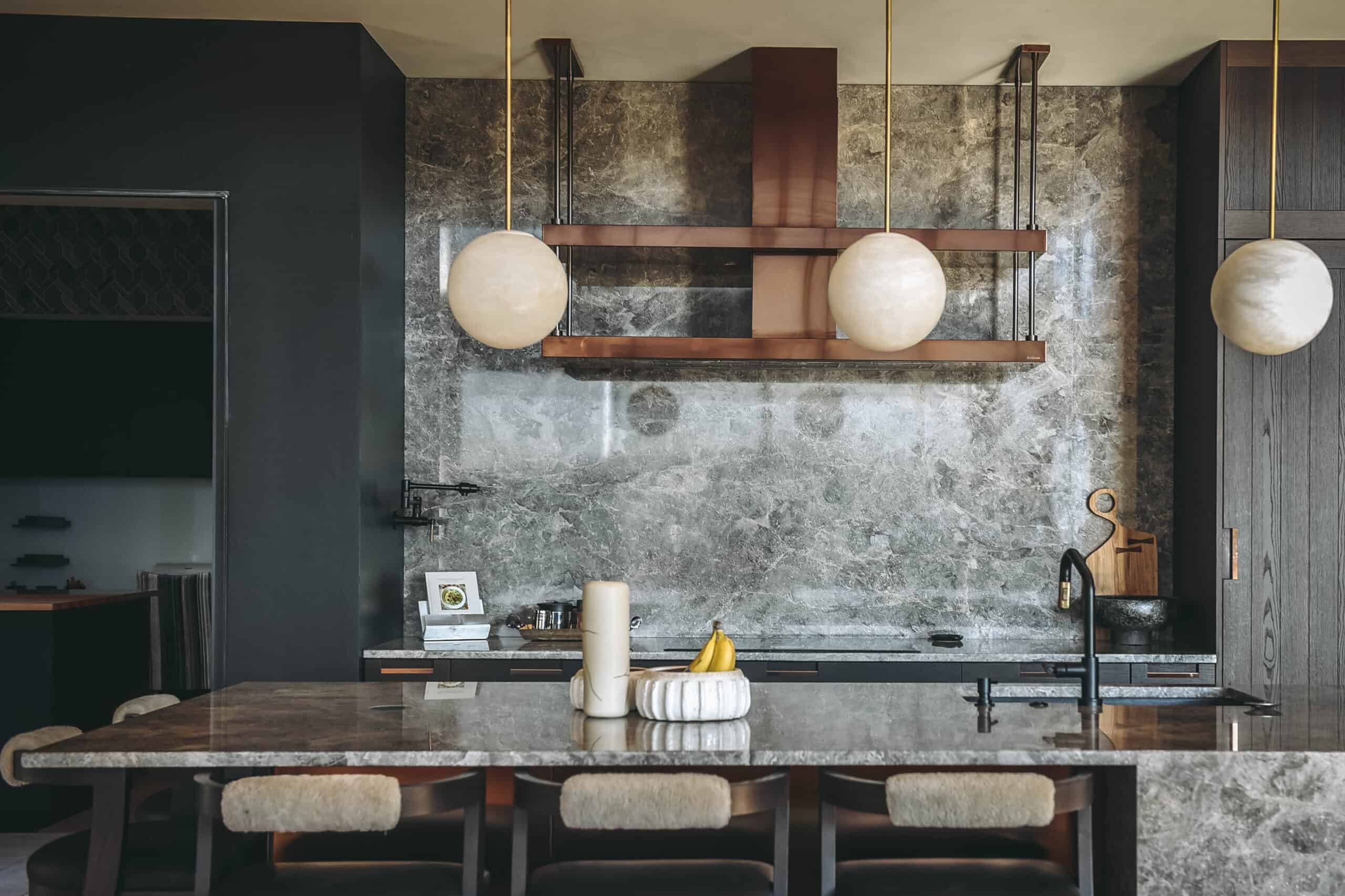 Project: Quartz Creek (coming soon)
Create stations:
I organize my kitchen into stations. I've got a coffee station. I've got a cooking station. I've got a toasting station. With the addition of stations, I also recommend use of a tray or contain everything. Always put your oils, salt and pepper and everything you use each time you cook, near the oven in a tray within reach.
You're always going to need a wooden spoon. You're always going to need a spatula. They should be right within range. The key is to keep them in their stations organized and contained so it looks like an accessory but it's actually really functional. I always tell people to invest in really nice cutting boards because those are items that you use all the time. Have them up on your countertop for easy access.
The last station I recommend is the mail and message station. It's the area typically where we organize our lives in many ways. A designated station for where the mail goes, where your keys go, where your kids homework goes, etc.
Turn up the tunes:
As for fung shui again we have music playing all the time in the kitchen. We love listening as a family when we cook together. Add a speaker to your kitchen and turn on the tunes.
with delight
Devon
Photos contained within blog are not necessarily Duet Design Group projects.