How does COVID-19 impact your design project?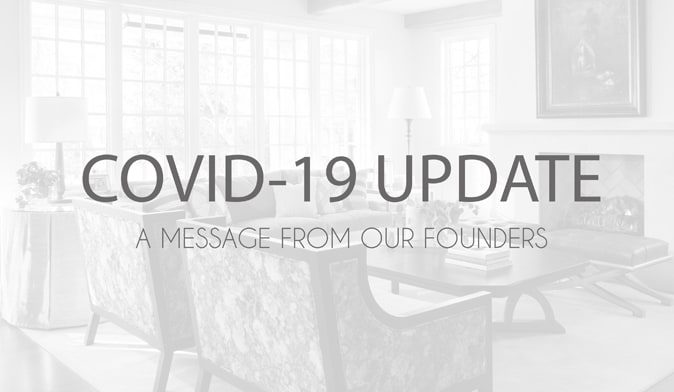 At Duet Design Group and Inside Stories, we remain as committed as ever to sharing innovative and unique Interior Designs with as many people as possible. But we also want to do our part in helping (flatten the curve) of COVID- 19. So for now, we are open by appointment only or available virtually. At Duet Design Group and Inside Stories our designers are still working and virtual consultation is a viable option for our clients to keep projects progressing during these social distancing times. A majority of the work falls on the designer(s) to design independently from the client. The remaining amount of time we need with the client can be easily completed virtually. During these times, our designers will continue to prepare your designs to be 100% completed, budgeted, and ready to deploy whenever you are comfortable and ready.
Project Installations on the other hand are a very hands-on process. They require teams of contractors, movers, art/drapery installers, etc. to take your project to the finish line. Additionally, furniture or fixtures themselves might be caught up and delayed with shipping. Please know that our professional movers ensured us that they are taking every precautionary measure to ensure the risk remains low and that our clients and our team stay healthy with all deliveries and installs. Some extra safety steps they have taken include wearing gloves and masks as well as providing hand-sanitizer in every truck. Additionally, they have offered extended storage, at no additional cost, for all clients if they are uncomfortable with a delivery for the time being.
For any information on status with your current Duet Design Group or Inside Stories project or to ask a question in regards to our services, call us directly at (303) 783-9327 or email us at projects@duetdesigngroup.com  or projects@insidestories.com